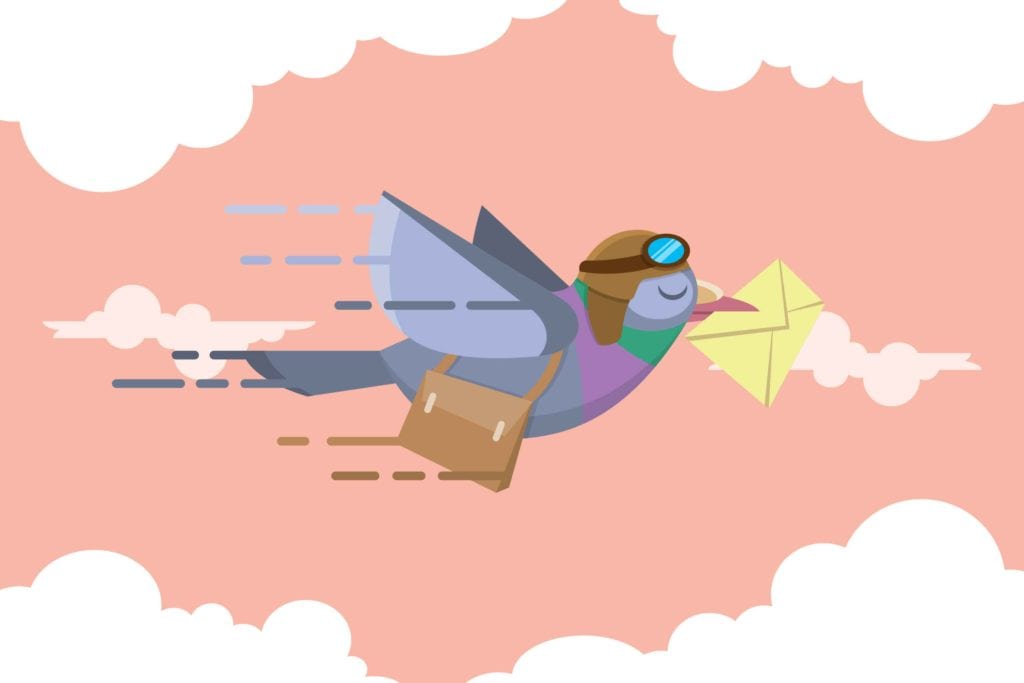 Whilst many of us are making the move into email and other digital marketing channels, print media is seeing a resurgence. Despite the additional costs and timescales, even in 2018, direct mail is still king when it comes to response and it's no surprise either.
Research shows that over 60% of people admit they like receiving direct mail pieces, whilst other sources suggest print pieces stay in the house for an average of seventeen days. That's not all either, as direct mail is passed on and re-read up to seven times, so why aren't you involved?
The most common reason businesses avoid direct mail is cost, but there are several techniques you can take advantage of to reduce costs and increase ROI;
Ensuring your only targeting worthwhile prospects is the number one way to keep postal costs to a minimum. Don't waste your money contacting individuals who show no interest or don't fall into your immediate plans. With GDPR approaching many people are nervous of contacting potential suitors but truth is that GDPR is a good thing for direct mail. The new regulations mean you can still contact potential buyers who have declared an interest in services you provide, the only people we are interested in anyway!
If, like most companies, you haven't managed your mailing list in the last 12 months, now is the time to do so. Chances are a chunk of your database has moved home or even become deceased. Every month your mailing list becomes less accurate, so keep on top of things to save those pennies. Doing so prior to each campaign means less undeliverable mail and a better return on investment.
Design with OCR Requirements
Designing for OCR allows for your mail campaigns to be machine sorted (rather than hand) saving in man power and therefore reducing your postal costs. OCR requires that a panel of set size be left clear on letters, whilst an additional return address and postal mark whitespace be left on postcard campaigns. The way we see it, what's a little design real estate in exchange for reduced postage?
Know Postal Size Regulations
Knowing the physical restraints of post before you begin a project is a big must. You don't want to spend out on additional design costs when your campaign is built incorrectly, reprinting or incur additional postage costs for larger or heavy items.
Give Your Audience Appropriate Channels for Follow-Up
Another cost-minimising method is to use mail as a tool to direct targets elsewhere. A single page print piece directing readers to a specially designed landing page (home to the full details) may be more cost effective than a sixteen page brochure detailing everything about your project. Bearing your target audience mind, don't send individuals to a landing page if your audience isn't tech-savvy in nature. That said adding a couple of sheets of paper may not affect your postal costs, so the additional print costs may yield a better return than sending users on a two-step process to gather information.
This depends on how you want to look at it. It won't save you money but will get you more bang for your buck. By printing over 4'000 copies you become eligible for mail sort discounts and also open up the possibility of lithographic printing to help reduce print costs. If you're looking at bigger quantities it's certainly a viable option, although there is also the possibility your print piece isn't eligible for lithographic.
The key to this is to do your research. A little bit of time spent here could save you a considerable amount moving forward. What is certain is that print media is certainly not a dyeing format so book your project in today.
We're on hand to give you all the advice you need, from finding contacts through to design and campaign delivery. Speak to a member of our friendly team and make your next project a real success.