GDPR is here and still many don't know the ins and outs of what is acceptable marketing, but we're here to help
GDPR came into effect in May 2018. It replaced the Data Protection Act (DPA) and every business holding EU citizens' data needs to be compliant, regardless of size, location or Brexit.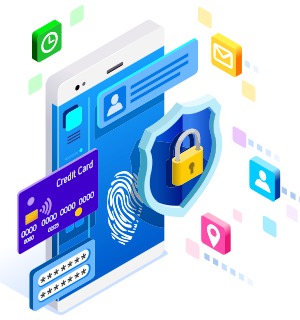 GDPR does not mean the end of prospect data. It means clearer opt-in consents, detangled communication channels and transparency over how personal data will be used. People on the lists we manage will be selected in accordance to their interests and lifestyle ready to engage with your offer.
This means better campaign performance for you.
Consumers who tick the box
We only work with the UK's leading list owners to bring you relevant data for acquisition campaigns. Data controllers will be required to name any third-party controllers who will rely on consent.
They don't hold sensitive data such as credit scores or health records.
When we design and deliver email and direct mail campaigns on behalf of our clients, we handle the data. The only time the client sees the data is when it is proactively submitted by the prospect to the company, for example when campaigns generate website traffic or in-bound calls. This removes any issue of processing third-party data… meanwhile your campaigns land with impact.
Rights of access - we'll take care of it
We're committed to ensuring all communications delivered by Everything DM contain the opt-out information currently required by the DPA and the Privacy and Electronic Communications Regulation (PECR). These will not be changing under the GDPR. If a recipient would like to exercise their rights of access, rectification or erasure, we will handle this directly for you.
We only release consumer and business data to organisations (to run their own campaigns) that satisfy our due diligence checks, including holding a current ICO number. As GDPR unfolds, we are keeping a close eye on announcements from the ICO in case things change.
At Everything DM, we thrive on quality data and the exciting marketing communications it feeds. GDPR can only enhance this. We're here to innovate for our clients with creative, compliant campaigns. Talk to us today.