Our vast range of high profile clients do the speaking for us
From large to small, we currently work with clients from all industries and sectors.
Why not give us a call or drop us a message with your enquiries? We are extremely pleased how Touchpoint has opened up new channels of communication with both customers and prospects. Allowing us to send multi-channel campaigns has improved our capabilities to send targeted and personalised postal and email campaigns achieving excellent results across multiple campaigns.
BARRY ROBSON, SALES MANAGER


Swift and easy solution for accessing data.
"We have been MarketingFile clients for the last 5 years and they offer a swift and easy solution for accessing business and consumer data, as well as being friendly and providing a responsive customer service. With MarketingFile's help we are able to consistently run direct mail campaigns to target prospect corporate contacts."
NICK GATT, ACCOUNT DIRECTOR


Great customer relations & fantastic advice.
"We have been MarketingFile customers for the past 6 years and our account manager offers great customer relations offering fantastic advice when we required. The MarketingFile website is easy to use giving PowerPlay immediate results from search through to downloading the data. From using MarketingFile we have been able to use direct mail pieces as a primary marketing tool for new event launches. We have also been able to use their website to analyse business segmentation within specific areas."
CRAIG DAVIES, GENERAL MANAGER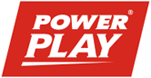 I am extremely happy with the customer service offered by MarketingFile who I felt have a synergy with the needs of Barretts Jaguar Canterbury. I was also highly impressed with the quality of the prospect data and delighted with the results so far.
SIMON ETHERIDGE, BUSINESS DEVELOPMENT MANAGER