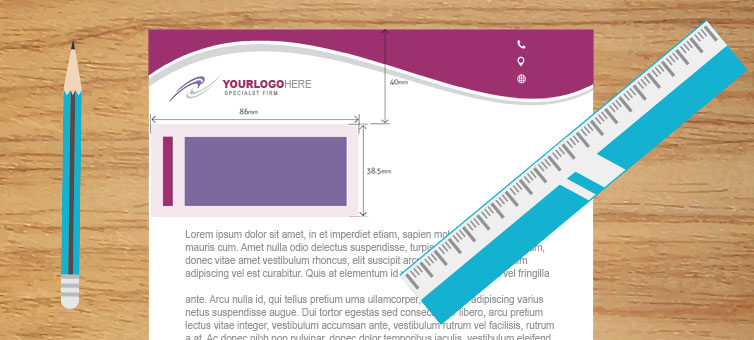 OCR or Optical Character Recognition refers to the ability of machines to identify and read printed text. By making the addresses on your direct mail pieces OCR compliant it removes the need for them to be sorted by hand, making postage costs cheaper for you.
To prepare your direct mail pieces so they are OCR compliant we've put together this little guide for you.
While you can use any font you like for the body copy of your mailing pieces, the mailing and return addresses need to be one of the following OCR fonts:
Arial 10-12pt
Century School Book 10-11pt
Courier 10-15pt
Courier New 10-15pt
Verdana 10-12pt
Avant Garde 11-15pt
Geneva 10-12pt
Franklin Gothic 10-12pt
Helvetica 10-14pt
News Gothic MT 10-12pt
Franklin Gothic 10-12pt
The OCR fonts need to be printed in a dark coloured font to ensure it is easily machine read.
For letters, you need to make sure the following sit within a window envelope correctly
The recipient's address
The returns management code
Positioning for postcards
For postcards, you need to make sure the following are all positioned correctly
The recipient's address
The return address
Postage stamps
RM4SCC codes
Supplying us your artwork
It is a complicated procedure so leave it to us! We will set up all the OCR positioning all you need to do is supply us your OCR compliant artwork.
We will send you a guide with all the clear zones measurements and then you can download one of our templates to see if your positioning is correct. Overlay your artwork on top and if it does not run over the boxes then you're OCR compliant and meet the requirements.
The clear zones will need to be kept free of all artwork, text and colour – must be a white background.
You're now eligible to benefit from reduced postage costs. Send 4,000 or more items and you'll qualify for OCR mail sort which is even cheaper per record.
To speak to us about how we can help you with your design work or the delivery of your items, call 0845 345 7755