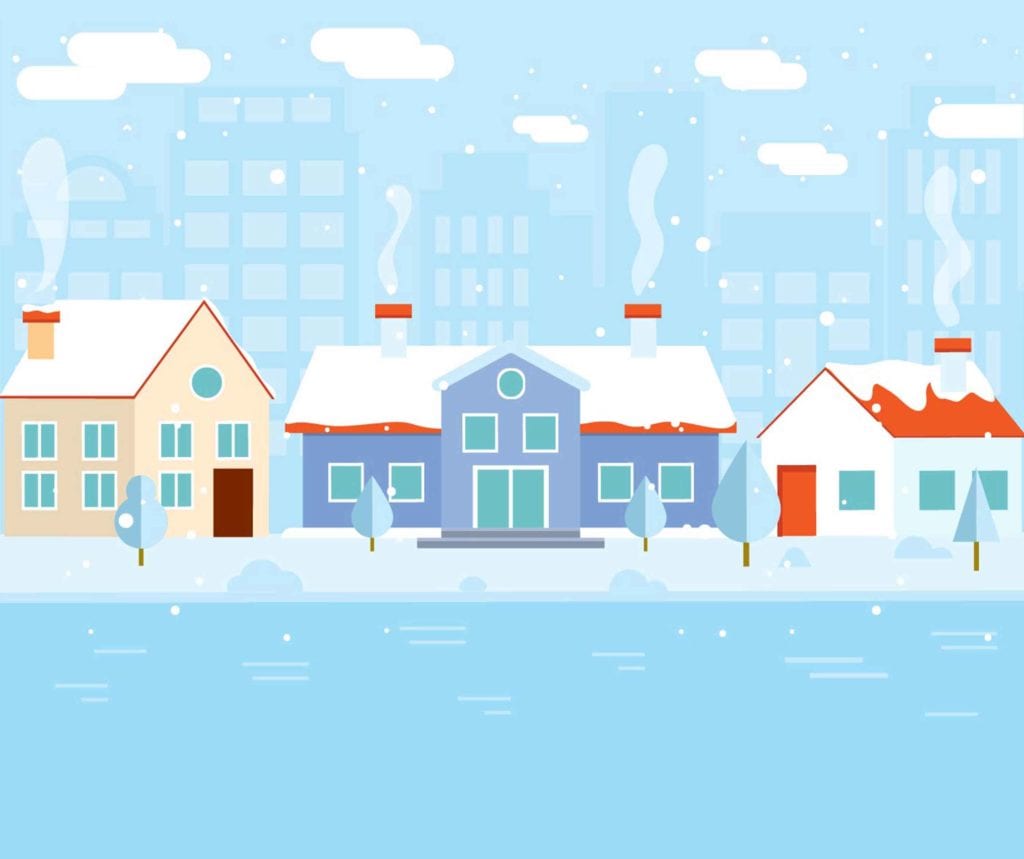 Factoring the weather into your comms should be part of your marketing forecast. Everyday life is influenced by weather changes, triggering decision-making, emotions and a sales opportunity for savvy marketers. A temperature increase of just 1-degree Fahrenheit can increase weekly air con sales by 24%, whilst a 1-degree drop can increase weekly sales of portable heaters by 15% (source:'Profit of One Degree' by wxtrends.com).
An extensive list of industries are affected by the elements including:
travel/transport
leisure/entertainment
homes/gardens
building maintenance (commercial, educational, residential, historic)
public services
food and drink
storage
infrastructure
communication
animal care
health and beauty
clothing and shoes
insurance and banking
HR
According to Huffpost, the number one smartphone use is checking the weather. Use this to your advantage by producing contextually relevant marketing to highlight the benefits of your products and services. 
Be a life-saver in extreme weather
The British are famous for talking about the weather, probably because it's so unpredictable. Indian summer? Snowstorms in March? Perfectly plausible! Being prepared for extreme or freak weather means you're ready to slide in with your solution. Think about what you offer, how it's useful in extreme weather and what that email or ad could say. What pain points are people facing and how could you alleviate these? Conference call software for employees snowed in… craft packs to keep children entertained when school's shut (and parents are trying to work from home)… HR advice on handling employees refusing to work in a heat wave… waterproof storage when heavy rain is forecast…  solutions to protect animals kept outdoors, etc.
It's also an opportunity to remind customers that you're still there, perhaps via a "home delivery" text, a tempting email showing the hot drinks your cosy café sells, or other ways to show the weather isn't interrupting business as usual. Throw in an offer, get the timing spot on and you'll be even more irresistible. Charities or not-for-profit organisations can also highlight their plight or cause in weather extremes for increasing donations and engagement. Having copy/design in mind means you can despatch a relevant message quickly for maximum impact.
Despite the banter, there will be a British summer every year so there's nothing too special about promoting BBQs or flip flops when it's already warm. However, you can be one step ahead and ready to shout about your 6-burner grill along with a 3-day local weather forecast when it's going to be a scorcher. Urging facilities managers to check their air con is working, or to book a pre-heat wave service, provides the rationale for them to click with you rather than your competitors. Get thinking how weather peaks and troughs can work for your business.
If your products are more suitable to the opposite of the prevailing weather, there's also an opportunity to tempt people with what they could be enjoying or should be doing, e.g. images of sun-drenched beach holidays when it's miserable outside, or a reminder to gym users that 'summer bodies are made in winter' to tackle the dip in enthusiasm the cooler temps bring. Following a particularly dry/wet/cold/hot spell you can remind customers of a service, audit or upgrade they should be considering. You can certainly play on the safety, security, health, economic or product longevity benefits.
Weather-based comms can also provide valuable content to customers to keep them loyal and engaged. A reminder of product features that assist with driving on icy roads, a checklist for their buildings insurance policy (are you covered in a storm?), or a 'did you know' (that soup blender you bought from us can also make ice-cold smoothies?). These messages can of course seamlessly lead onto an upgrade or cross-sell message.
Launch a conversation around the weather on social media, asking followers to share tips or photos relating to your products, or share some video tips yourself. This can generate advocacy, insight, sales and a chance for you to demonstrate transparency, value and honesty as a brand.
In conclusion, think outside the box. Even if your product or service isn't overtly seasonal or affected by the weather, there is sure to be ample opportunity to boost sales by targeting people in the desired mind-set. Look back at previous campaign results and what the weather was like (before/during/after) to spot any trends for future planning. If you need a creative spark to get your weather-related marketing off the ground, get in touch. And remember to check the forecast.