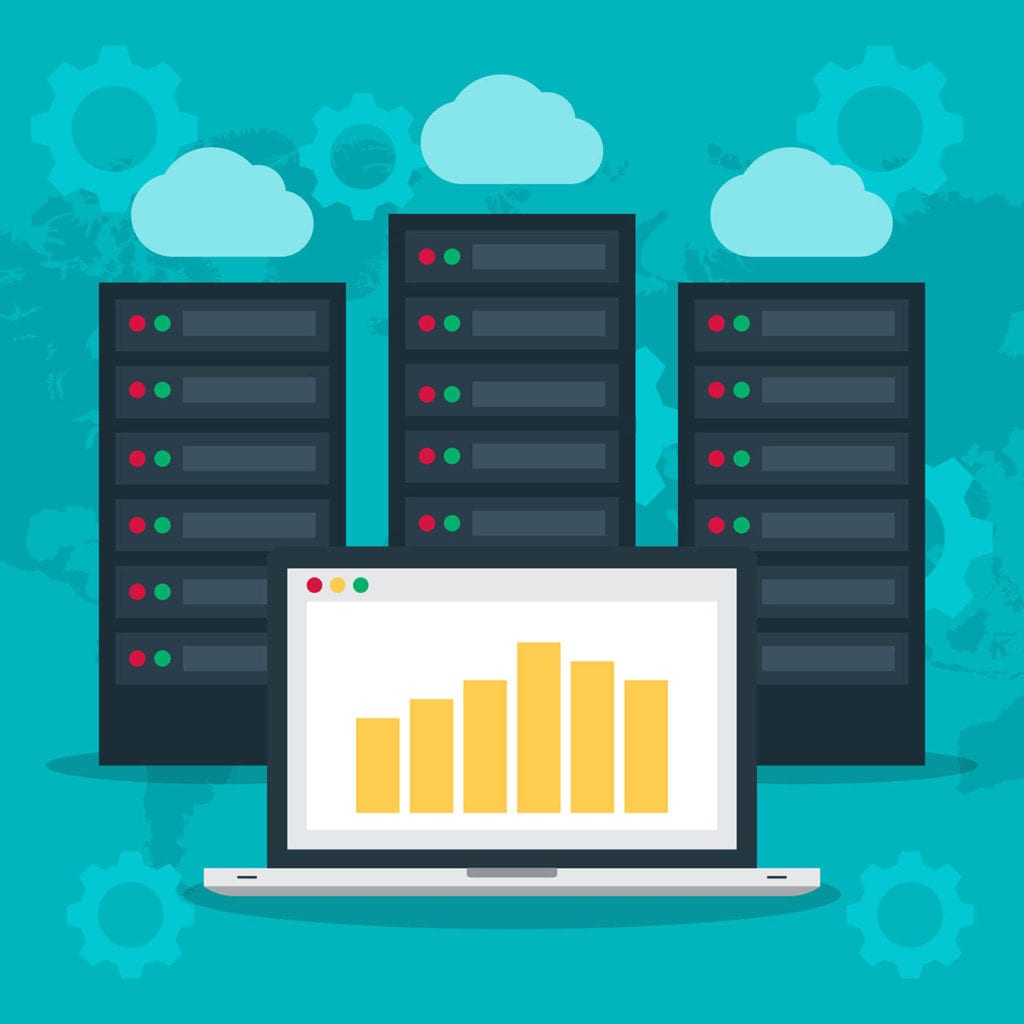 Buying a prospect marketing list for the first time, or even if it's not your first purchase, can be a daunting task. We've compiled a few hints and tips of what to look out for and questions to ask to help you purchase prospect data.
What sort of response should I expect?
Many factors will affect your response rate, including the list used, the offer, the creative work, the copy, the timing of the mailing and so on.
The Direct Mail Information Service (DMIS) publishes figures on response rates to different campaigns on its web-site. However many of these campaigns will have been done by large marketing departments using top advertising agencies and copywriters. Rather than spending your entire budget on a large campaign that delivers a poor response, it is best to test your campaign first on a smaller quantity.
What is a reasonable level of gone-aways?
Some level of undeliverable addresses or gone-aways is inevitable. People and companies move or die and even the most up-to-date list will contain some inaccuracies. Your list supplier should make you aware of their policy for the reimbursement of goneaways. The DMA code of practice states that acceptable levels are 3% on a responder list and 6% on a compiled list.
After you have used the list
You must return any gone-aways to the list-owner. This enables the list to be updated and may entitle you to a refund if gone-aways have exceeded the warranty level. Ensure that any further use of the list is allowable under the terms of the licence.
Buying a list
Consider the following types of list when buying prospect data: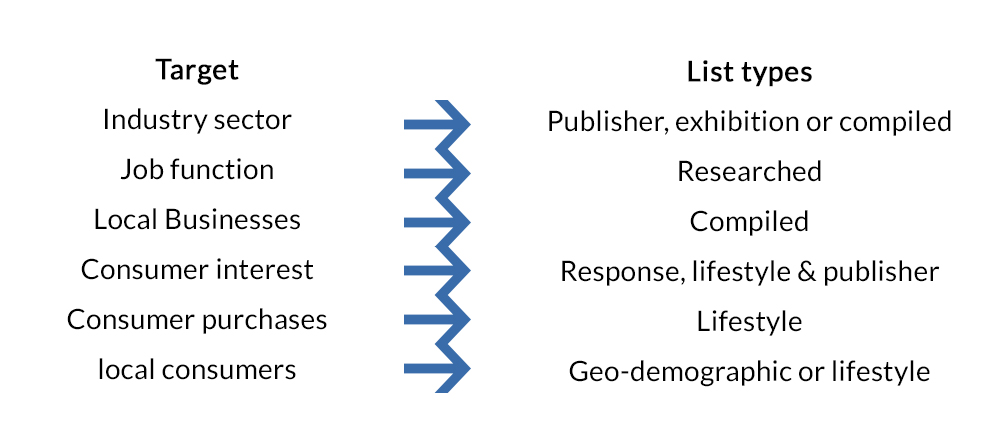 Questions to ask when purchasing data
What is the source of the data? Is it liable?  
Is the list appropriate given your product / service and target market? 
What is the frequency of updating? When was it last updated?
How selective is the list? Does it allow you to accurately target your best prospects?
What is the cost of the list? Are there any hidden or additional costs over and above the base price?
Does it contain email address, telephone / fax numbers if required?
Have addresses, telephone and fax numbers been checked against the most recent Preference Service lists?
Does the list owner require that the list is only handled by a registered fulfilment house or can you do this yourself?
Is there a minimum quantity or value?
How long will it take to be delivered?
What is the policy relating to gone-aways?
Does the allowed usage of the data fit your requirement (i.e. single-use, multiple-use)?
Cleaning your lists and databases
It is your responsibility to ensure that you do not contact people who have indicated that they do not wish to hear from you. In the UK, your list must therefore be cleaned against the various opt-out files;
The Telephone Preference Service (TPS & CTPS) is a list containing numbers of individuals: i.e. consumers, sole traders and (except in Scotland) partnerships, and businesses who must not be called unsolicited.
The Fax Preference Service (FPS) list contains the numbers of companies that must not be faxed. Individuals (as defined for TPS) must never be faxed unsolicited.
The Mailing Preference Service (MPS) list contains the details of consumers that should not be mailed. This is an industry guideline rather than a legal requirement.
The file is updated every 3 months.
The "grace period" between someone registering with the TPS/FPS and it being an offence to call them (punishable by a fine of up to £5000) is only 28 days. You should bear this in mind when deciding the number of names to purchase on a telemarketing list.
In addition it is good practice and commercial sense to clean your lists against the lists of people who have either moved or died. It is very distressing for the bereaved to receive mail or calls for a deceased relative. Consumer lists should therefore be cleaned against one of the commercially available lists of people who have died.
Finally, the deliverability of a mailing depends on the accuracy of the addresses.
Royal Mail's Postcode Address File (PAF) is the definitive database of every deliverable address in the UK. It can be used to correct partial or inaccurate addresses in your list or database.
MarketingFile offers a range of online list-cleaning services, including TPS, FPS, MPS and PAF to help you maximise your deliverability and remain within UK direct marketing laws and guidelines, take a look here. Get your free quote and get in touch with our team on 0845 345 7755.