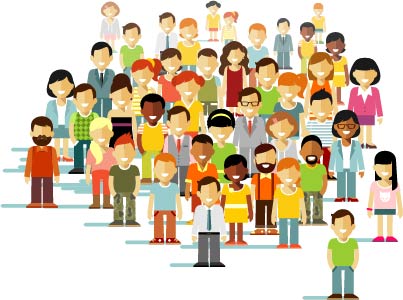 How well do you know your customers?
An important question for any business or marketer. Building a relationship with your customers is similar to a personal relationship, it's the small details that make a strong connection. So how can you find out these intimate details about your shoppers? 
Analytics and customer insights
Seems simple right? So how can you turn this new found awareness of your customers in to increased sales? First of all you have to understand the analytics and decide what information you are looking for. If you find this out then you have the ability to send targeted and specific messages to them, delivering a superior experience. 
There is also an added benefit to knowing your customers – finding more of them. Once you have your customers' demographics, lifestyle habits, financial situation and anything else important to selling your product or service, these selections can be replicated across prospect data lists. Introducing your business to new prospects will expand your customer database, therefore increasing sales and revenue but also giving your marketing team more data to work with for analysing.
Coming from a background in data for the last 15 years, MarketingFile have seen the advancements in not only the data itself but how it is used. Our own clients, from a wide range of industries, are being smart when using both customer and prospect data. We've also recognised the development from our list owners on how the data is collected. A wider variety of channels are being used to gather data and therefore we are all gaining more insight into prospect customers. 
One of our list owners, Emailmovers, has recently started to accumulate their data through social media channels. They source their data from over 60 different sources, collected from social media apps, which provides powerful social-demographic data. Using this data clients are able to determine a consumers' interest in brands, actors, TV shows, products etc. This allows businesses to intelligently segment the prospect list to identify people who are more likely to be interested in their product or service.
How to analyse your shoppers
Analytics needs to stretch further than the typical segmentation for your business to identify more about its customers. Gaining insight into their shopping and lifestyle habits is always a good start, but then focusing on building this to gain a fuller picture about them and their motive behind purchasing will provide key information on how to target them with specific messages. Finding out why your customers have just bought your latest product will indicate what marketing messages to use to attract more shoppers. This can be done through market research, using two way communication channels to ask them why they just purchased what they did. 
The key to successful analytics is firstly the data you use, it has to be relevant and accurate, and the second aspect is how you interpret this data to understand your market. If your business wants to analyse and segment their customer database our Touchpoint system allows you to do this in a few easy steps, find out more about Touchpoint here