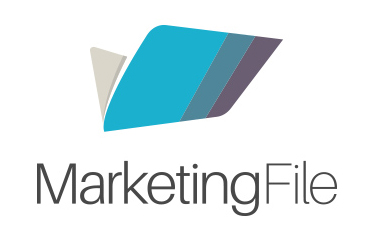 We're very excited to introduce our fresh new look with a brand new logo and website! Since MarketingFile began we have been through two major re-brands to ensure we evolve with our customers and the, bringing you the best of direct marketing in one place.
When originally deciding to re-brand our website our creative team and sales teams all had an input as to how the website should function and its offering to our clients. Using all the feedback and contribution from everyone within MarketingFile the final design was focused on showing you which marketing list best suits your needs depending on your campaign.
As we hold over 20 different business and consumer marketing lists in-house, we found through our research customers wanted an insight into which list best suits their campaigns. With this in mind we developed our list finding tool which displays what prospect marketing list will match your requirements with three simple questions:
1.   Who are you targeting?
2.   How are you going to contact them?
3.   What type of audience is your campaign targeted at?
By answering these three easy questions we're able to reveal the marketing lists which best fit your campaign. You can either get in touch with our team to run through your results by calling us on 0845 345 7755, chatting to us online, or receive a targeted data count by entering your postcode.
New look… Same high quality data
We may have a new logo and website but we are still partnered with industry leading list owners to bring you the UK's widest online selection of business and consumer data, available in one place. Take a look at who we work with.
Whichever way you want to get in touch with us, our friendly and helpful team are at the end of the phone, online or via email ready to find your perfect direct marketing list.
There can be a few reasons why companies decide to re-brand, introducing a new product, entering a new market, merger or acquisition or competitive influences. However, the most popular (and why we moved forward with our new design) is to keep the brand fresh and in our customer's mind!
Nearly all companies will go through a re-brand at some stage of their existence, even the well-known ones keep up with the times and go through continuous re-branding such as Coca Cola. However, it can go very right or disastrously wrong, an article in the Entrepreneur highlights 8 must-follow rules when re-branding.
If you're thinking of a re-brand for your business, take the time to consider if it's the right time and will your customers react positively? Another consideration is to spend the time and money investing in a good design. As the Entrepreneur mentioned not everyone gets it right, streamlining your website or ordering service to make the customer journey easy to follow and resulting in giving the customer what they are looking for should increase your sales.
The re-brand for MarketingFile means we provide an accessible and user friendly website to promote our products and services, acting as our shop window. We've put all of our marketing lists on show for all of our existing and future customers to search through to find their perfect prospect list.
Click here to start your search with our three simple questions, or if you want to speak to one of the team call us on 0845 345 7755 and we can start your prospect search today!