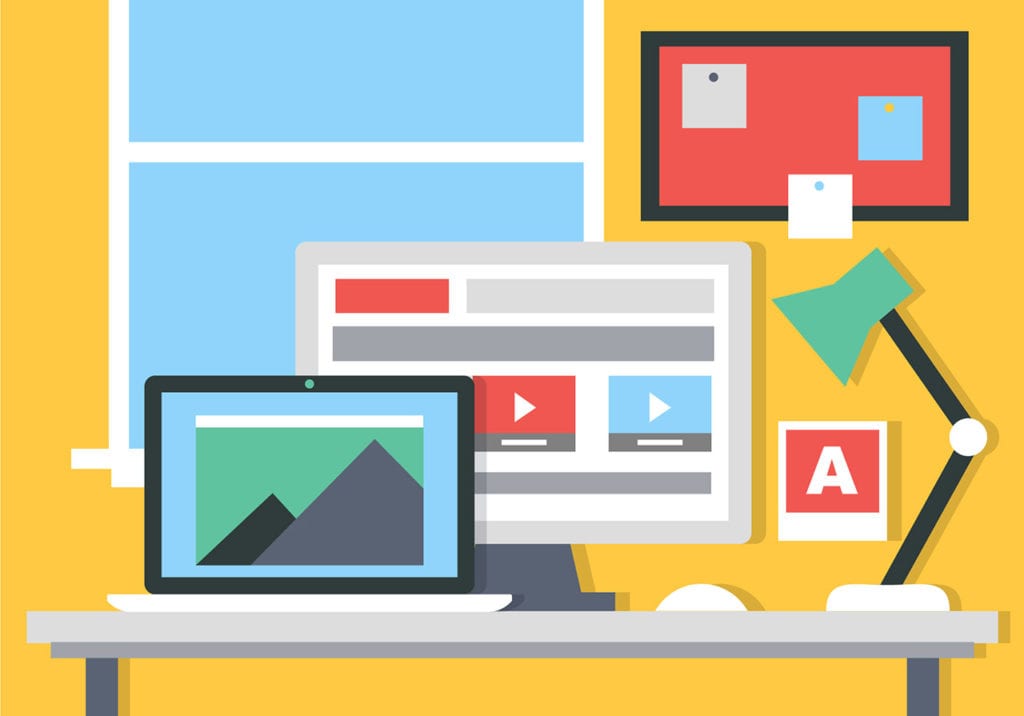 It's been a crazy year during 2018, Instagram launched IGTV, changing the way we watch video, GDPR came into effect and Thanos snapped half the universe out of existence. So let's look into 2019 and all the things you should be considering when developing for the web.
1.
Mobile First –
 It's something that has been said for years, but in March Google officially rolled out the mobile-first index.
On requirements: Neither mobile-friendliness nor a mobile-responsive layout are requirements for mobile-first indexing. Pages without mobile versions still work on mobile, and are usable for indexing. That said, it's about time to move from desktop-only and embrace mobile 🙂
— Google Webmasters (@googlewmc) June 14, 2018
There are some simple ways to make sure your website meets these requirements.
Make your site adaptive to any device
Always scale your images, especially for mobile users
Avoid pop-ups that cover your content
2. Technical SEO – It isn't as difficult as it sounds, there are countless tools and checklists available to help you at the end of a Google search. But here are some quick pointers to get you started.
We're saying it again, make sure your site is mobile friendly
Check your site indexing via Google Search Console, and fix any issues
Fix duplicate title tags and meta descriptions
Fix broken links
Submit your sitemap to Google
3. Website Speed – Look, you know how annoying it is when you click on a site and it doesn't load quickly. Your customers expect the same from your website, in fact they expect a site to load in less than three seconds. And that's on mobile! So make sure you double check the following.
Minimise HTTP requests, like scripts, images and CSS
Compress your files to reduce their size and combine common files to reduce requests
Have both CSS and JavaScript load simultaneously
Leverage browser caching
Minimise image sizes
Use a CDN
Keep website plugins to a minimum
4. User intent – The Internet is getting smarter, machine learning and artificial intelligence continue to be developed and evolve and continue to carry more weight in Google's algorithm. The idea is to understand the context behind a search and then serve results based on searcher intent. It's very clever stuff and is becoming much more important in ranking, especially with voice search now equating to 20% of the searches made on mobile and is set to grow to 50% by 2020. It's certainly something to start to consider when doing your next SEO audit.
5. Content marketing – The buzzword that doesn't go away. Content marketing is more relevant than ever, but it is becoming increasingly difficult to break through the clutter that is on the World Wide Web. Here are some top tips that will help.
Create a content hub, whether that's a resource centre, knowledge pool, or whatever you want to call it
Fill it with useful, informative and entertaining content
Spread the word and promote your content on social channels
Include images, content with a video or image typically convert better than text alone
6. Schema – It sounds technical, but it isn't that difficult to implement and it will help contextualise your webpage, improving the search experience. If you have a WordPress site it's even easier, as there are a number of plugins that will do it for you!
7. User Experience – User Experience takes into account every interaction your customers, or users, have with your website. There are seven factors that influence UX and in helping your customers use your site, you help Google and other search engines too.
8. Link Building – If you're unsure what this is, it's the process of acquiring hyperlinks from other websites to your own. Search engines use links to crawl the web and will crawl between sites, which allows search engines to find you, putting you ahead.
There you have it! The top tips for 2019! It may seem exhasuting, but it will be absolutely worth it! Of course, the easiest and quickest way for you to get this done is to talk to us today about refreshing your website.