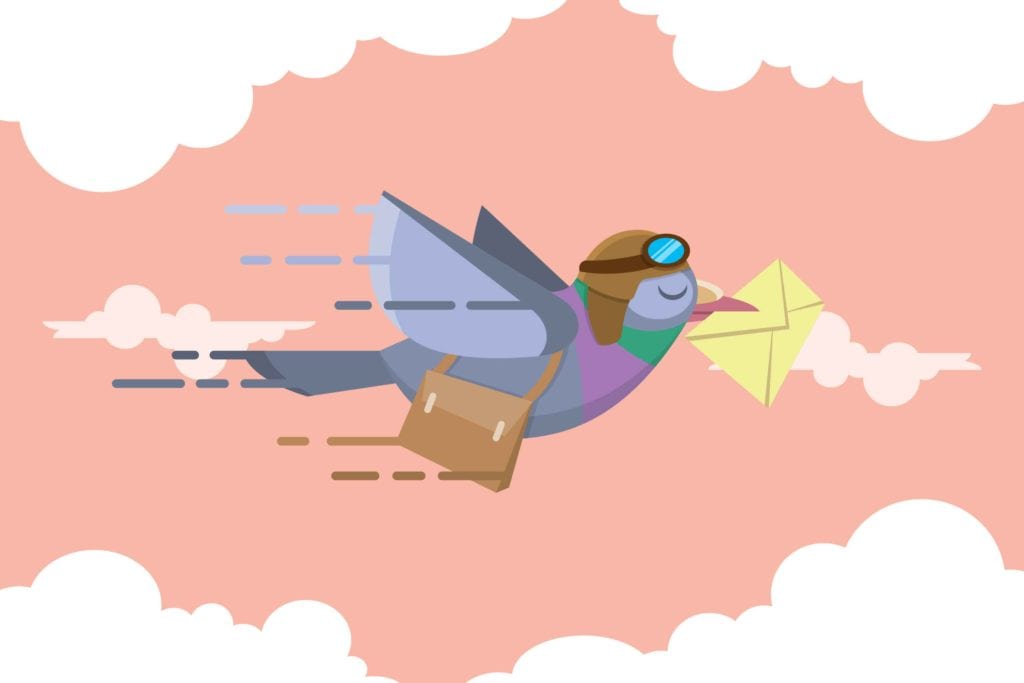 Sending direct mail with Royal Mail can be challenging, the system is complicated with certain weight and size restrictions which can cause higher mailing costs. For any business keeping the cost of your postage for direct mail campaigns is essential for ROI. To help with potential difficulties when producing your mail piece we've highlighted some of the issues you can come across.
A regular letter can be up to 24cm by 16.5cm and 0.5cm thick – this is not quite the size of an A4 sheet of paper but can include large postcards, greeting cards and folded A4 letters. 1st class is 62p and 2nd class is 53p per item. MarketingFile offer a print and post service through Touchpoint for 51p per item which includes prospect data, high quality digital printing, envelope stuffing and postage!
If you want to send an A4 document or letter, a magazine or brochure or even a CD or DVD in a case then this is classed as a large letter and can be up to 35.3cm by 25cm and 2.5cm thick. Prices start from 93p for 1st class and 73p for 2nd class.
The next stage is a small parcel, with Royal Mail there are two types, wide or deep option. Each are allowed up to 2kg in weight and sizes are:
Small parcel wide option: 45cm by 35cm and 8cm thick
Small parcel deep option: 35cm by 25cm and 16cm thick
1st class starts from £3.20 and 2nd class £2.80
*If your mail piece is larger than this it will be classed as a medium parcel and should not be used for direct marketing purposes as the cost per item starts from £12 per item which is not cost efficient.
Choosing your paper stock can be difficult depending on what you are sending, select the right weight that suits your marketing requirements and keeps within cost restrictions. For example if you are sending a high quality brochure then using standard paper (80gsm) is far too thin, opting for a thin card (300gsm) will give a sturdy and professional finish and depending on the number of pages should fit in the 0.5cm thickness.
Remember the width measurements from above, if you want to send a A5 brochure this would be classed as a letter, but if the thickness is over 0.5cm its then classed as a large letter and the price increases by 20-30p per item.
Machine readable (OCR compliant)
If you are sending bulk items using machine readable letters can reduce the cost of sending your letter. To do this you need to use an accredited mailing company, for example when using Touchpoint you will benefit from reduced costs as we use OCR compliant processes, we will also help you with the design and layout of your mail piece to ensure it meets OCR regulations.
There must be a 5mm clearance around the address block on all mail items and when using a windowed envelope there must be at least 3mm to the left and 2mm to the bottom inside the window.
Remember to include a return address, this can clearly be labelled to the top left of the envelope, leaving a 12mm space above the address block, or centralised on the back. This is to ensure you keep your records up to date with people who have moved.
For more information see Royal Mail's guide to addressing mail items
If you are still not sure what to send or how to send it get in touch with us today to find out more about Touchpoint. Send direct mail items from 51p – this takes care of your data, printing and postage for less than the cost of a 2nd class stamp.
*All of our tips relate to the Royal Mail system, if you use another mailing company please refer to their own regulations.*