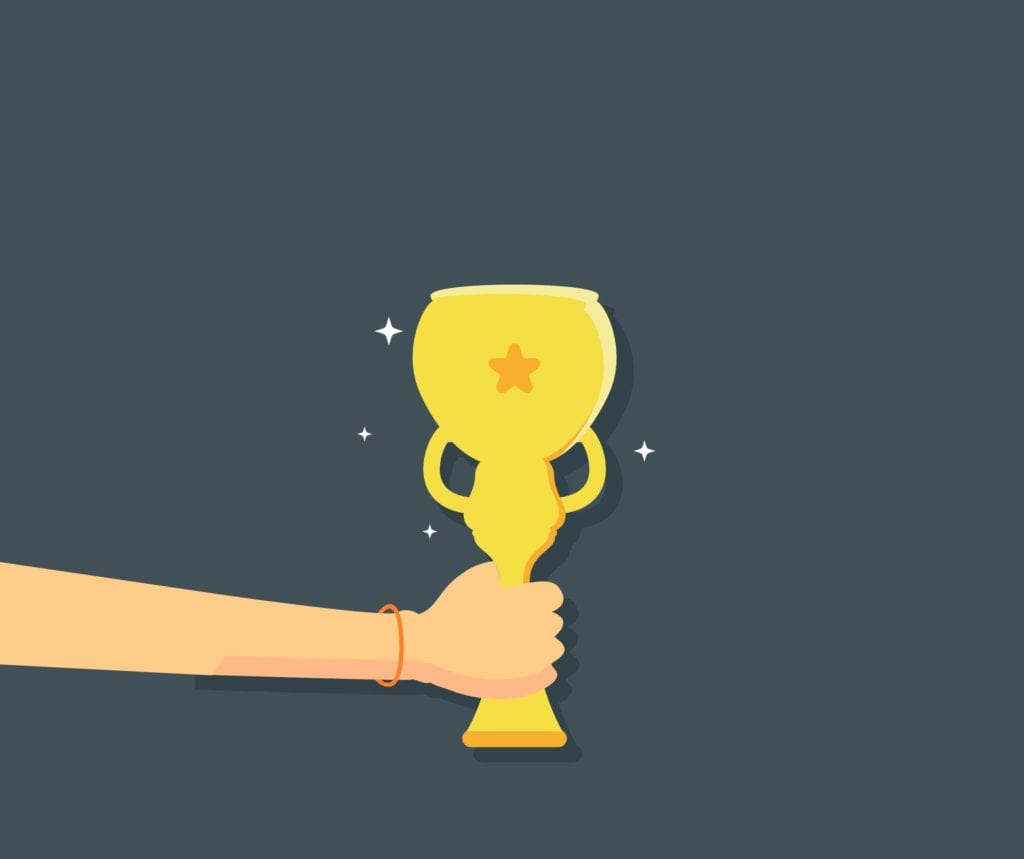 If you'd like an accolade to add to your organisation's strapline, emails or social profile, writing an engaging awards entry could bag you an Oscar of your industry. There's more to it than submitting a few words though. Your entry must convince the panel of expert judges exactly why you're worthy, which might feel like venturing into the Dragons' Den.
In the UK, and indeed the world, there are awards ceremonies for nearly every sector, both B2B and B2C, from travel to technology and construction to catering. It's not just established industry leaders or those with big budgets capable of winning (or being shortlisted) either… an emerging or smaller organisation that has produced outstanding work and results has just as much chance of impressing the judges.
Google what's out there. Sign up for details of the next relevant awards and take note of the deadline for entries. Make sure your product, organisation or campaign fits the category you're going for and ensure eligibility in terms of project timelines, country of operation, budget etc. otherwise your entry could be void before you start.
"Awards entries should be lovingly crafted like any other creative exercise to engage the reader and excite them." 
Awards judge James Matthewson
Next, put aside enough time to actually create the entry. You'll need to gather insight, results, testimonials, images or video and perhaps specific details from colleagues and stakeholders. You might want to consider hiring a professional copywriter and multimedia designer to make your entry as relevant, compelling and attractive for the panel of judges. We can help with this – simply get in touch.
For insider tips on creating your entry, we pinned down marketing awards judge James Matthewson who offers this advice:
Read the criteria and make sure you answer it – don't go off on a tangent, skirt around it or completely miss the point
Just like for a newspaper or magazine, the headline should define the outcome. What was achieved? What was the success that justifies your award entry?
Overstepping the word count can work against you. Personally I am not going to count every word, especially if the content is engaging, but have honed a sense of what is too long/short and judges will check if necessary
Plain paragraphs of copy won't cut it. Like most consumers of content these days, as judges we are looking for impact – a submission that engages the brain and makes the reader want to know more
A picture/video/infographic speaks a thousand words and effectively breaks up the copy
Having that said, even an award in the creative sector needs to demonstrate some commercial value. A common mistake I see is too much focus on the creative output and not the results
Support your claims with numbers and client testimonials – whatever assets you have. Campaign outcomes are key
Don't assume what the judges know. Explain things clearly, put the campaign into context and avoid jargon.
Once drafted, it's a good idea to ask someone to have a read over your entry, ideally one who doesn't know the product well who will give an honest opinion as to whether it makes sense and is engaging, or is too boring or complicated. As a final sense check, does the entry make you think WOW? Judges read a lot of submissions, and yours needs to shine.
Just make sure you don't miss the deadline!
James A. Matthewson is Founder and CEO of EVRYWHERE Group, a Luxury & UHNW Advisory business based in Mayfair. James has been an Awards Judge numerous times as well as (adjunct) Professor for HULT and CREA Business Schools on their Luxury & Digital Masters.