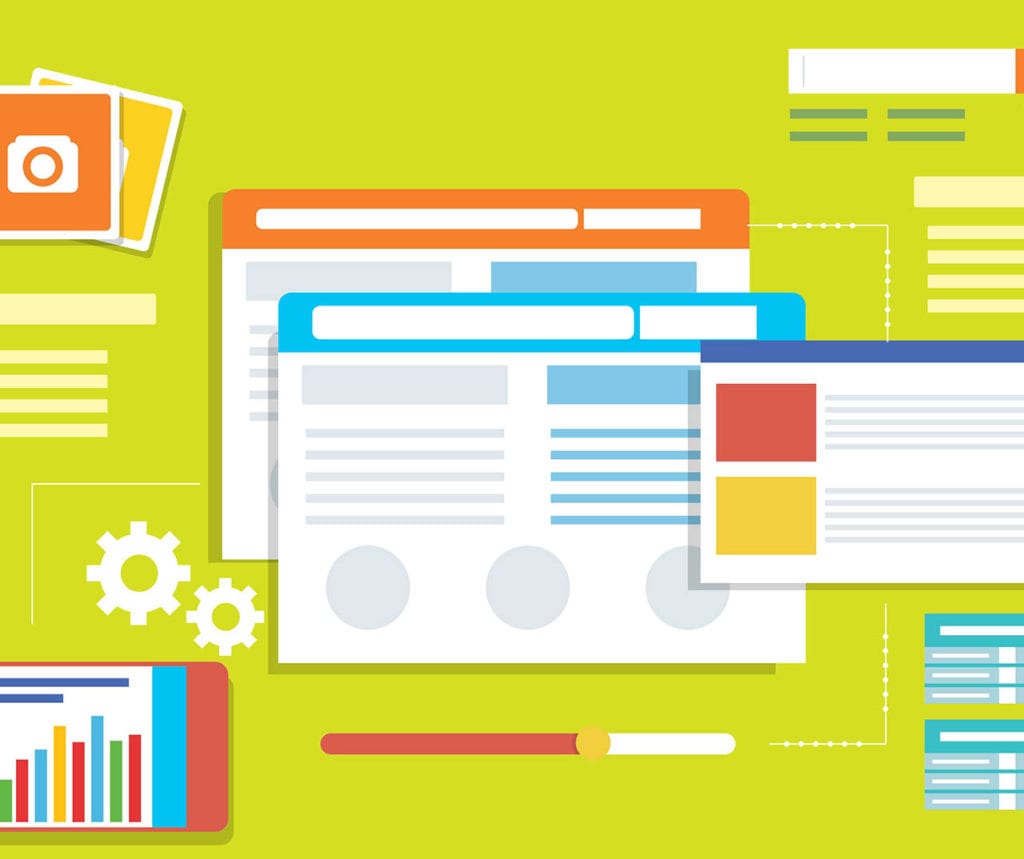 Looking to get the most from your digital marketing in 2018? Be it social media, Google ads, email marketing or even the occasional print piece. Landing pages are a must for any agenda.
Before now you probably directed all your PPC and other marketing material to your homepage, but this can be a huge mistake. By tailoring pages to individual campaigns we can create a more unique visitor experience which in turn drives conversions.
There are a number of things you can do and we'll talk about them shortly. Firstly, there are a number of questions you need to ask yourself, before plunging in the deep end;
What is your goal? Are you looking for data collection, newsletter sign ups or sales? Knowing this helps us establish a design and content to drive the desired results.
Who are you competing with? What are they doing to succeed and how can you emulate their success?
Who is your audience and what can you do to spark their interest?
How do your prospects arrive at your landing page?
Once you have the answer to these, you're one stage closer to processing new leads. Now let's look at the design elements;
Keep It Simple Stupid. A landing page should provide all the necessary content in a clear and simple format. Avoiding waffle or overwhelming the viewer with information. Remember this person has already seen enough to get them to this page, now drive home the sale.
In keeping with our first point, the art of great copy is best left to the professionals. If you need to hire a copywriter then do so. Information should be short, to the point and engaging. Nobody has time to sit and read a novel.
Make sure you're fully aware of all entry and exit points to your page. Make sure you limit links away from the page and potentially increase in roads. We use landing pages to help funnel our prospects down a desired pathway. Making them feel that their still in control as they reach our desired goals. 
Always remember that the purpose of our landing page is to convert leads. By providing as few barriers between points A and B as possible helps this. The next step on the journey should always be obvious. Obviously this depends on your eventual outcomes, but make it appealing and easy to distinguish. Form submissions should be as short and simple as possible and download buttons should be as irresistible as your favourite sweet. 
Call to Actions don't always mean buttons. Headline text encouraging users to "download your free marketing guide" can be just as effective. Don't overcomplicate it. Tell your visitor exactly what you want them to do. 
The best landing pages use their main headline to confirm their offer. This is often accompanied by a sub-heading to provide more details. An example of this being a heading of "Get Your Free Facebook Marketing EBook", followed by "Learn how to grow your followers, likes and engagement with help from some of the worlds top marketing guru's".
A picture paints a thousand words, so who knows how many a video portrays. If your product is overly complex or your system long winded, consider a video to shed some light.
The easiest way to rake in those conversions is with an offer too good to refuse. Create an offer that's engaging and desirable, then let everyone know just how great it is. It's as easy as that.
Prospects arrived at your web page from a specific advert or marketing piece, so make sure you tie into that. There's nothing worse than clicking a link and arriving at a web page that bears no resemblance to the link you selected. It's an instant turn off and deal killer. The key to landing pages is to be specific, no more sending people to your homepage, remember?
By creating a responsive page, you can as much as double your conversion rate. With mobile traffic ever increasing can you afford to risk missing out?
When it comes to bounce rates, load times play a huge part. You can improve yours by keeping images to minimum sizes, using cache tools or upgrading to a super-fast web server.
Conversion tracking should never be underestimated. For best practice, make sure you set up tracking correctly to see how your pages are performing. It all helps when keeping control of your finances (unless they're bottomless of course!).
Drop us an email on [email protected] and we will be more than happy to talk over your requirements.