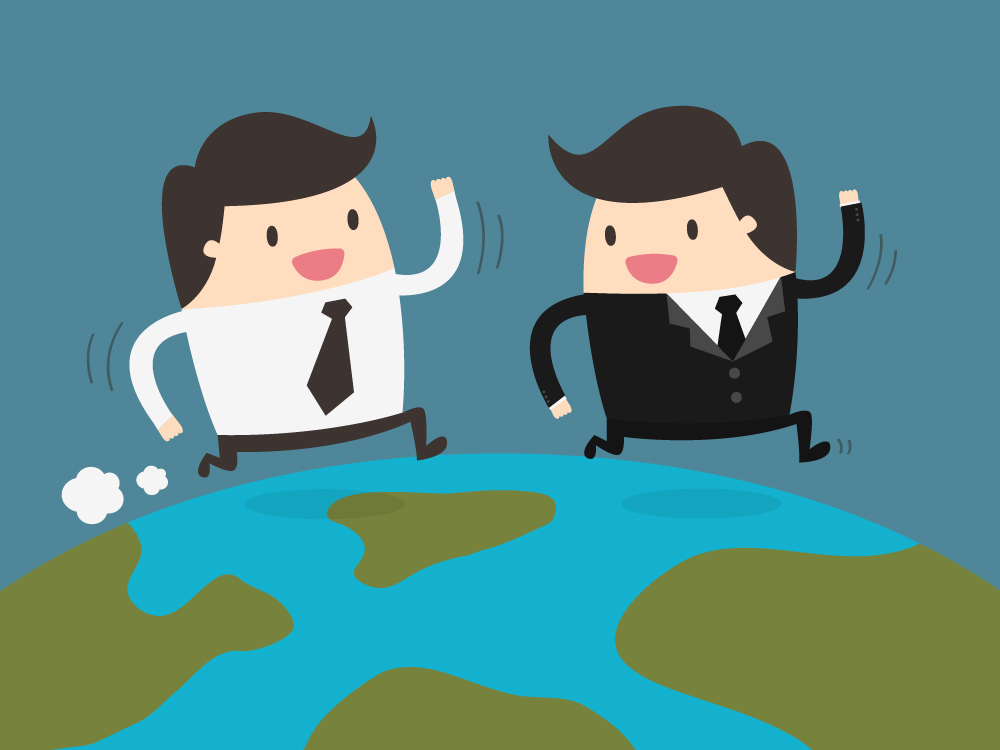 B2B marketing established itself in the late 1970's when B2B companies started to realise they can replicate the marketing material produced by consumer facing businesses – and hey presto a new era of marketing emerged! However, it wasn't until the early 80's when competition really hit home for large corporations who were beginning to notice smaller businesses attempting to take their market share. It was at this time mass direct mail began and marketing agencies such as Ogilvy & Mather and Saatchi & Saatchi became the go-to guys for large budget campaigns.
Direct mail became the next "big thing" for B2B marketing with the help of market intelligence and data collection. B2B businesses soon found that by analysing their existing customer data they could determine prospects based on similar data patterns, such as sector, size of business, turnover, number of employees etc. Today the B2B marketing environment encompasses a whole range of marketing services, from direct marketing, social, mobile, video and email marketing.
Although B2B marketing is classed as a discipline of its own, business markets are derived from consumer demand. This derived demand has to be considered when formulating B2B marketing strategy in order to target business markets with strong consumer connections. For example one of MarketingFile's largest sectors is the automotive industry. Our marketing to dealerships, manufacturers and their agencies is B2B focused keeping in mind their target market, consumers.
5 differences between B2C and B2B marketing:
Complex decision making – the purchasing process a business will go through for any number of business products is a far more complex and will combine numerous decision makers. The complexity of the products are also much higher, with the customer needing to know technical specification and often bespoke products a qualified expert may be needed to assist. As the B2B marketer you will need to determine your clients' needs and expectations from the product or service they are purchasing.
Few customers – with around 5 million trading entities in the UK the audience for B2B products and services is very small compared to B2C (60+ million) meaning fewer customers  to target. Because of this managing your database is crucial in identifying prospects.
Rational purchasing – unlike consumer purchasing which can be to fulfil a need or want based on behavioural desires, B2B purchasing patterns are based on a rational need for a particular product or service. A B2B customer will often base their purchasing on price, service, quality, brand or business relationships. Recognising which market segments best suit your products or services and how to appeal to them is not an easy task, but the work will pay off as mentioned below!
Larger and longer sales – B2B purchases are (on average) more expensive, they tend to be for products or services that will benefit the company to improve performance and therefore are complex products, as mentioned above. The sales process also can take anywhere from a month to 3 years to finalise, an important factor when allocating marketing budgets!
Personal relationships – All the points above lead to the need for personal relationships to be formed with key accounts. Any B2B customer will expect to deal with the same point of contact for multiple purchases. Forming a strong relationship with your clients will establish a level of loyalty between you and your customers ensuring repeat business.
For business or consumer data MarketingFile are the UK's largest supplier with access to over 60 million consumer records and 5 million businesses across the UK. If you want to find prospects in your area or that require your businesses needs get in touch with the team today on 01462 437 733 or email [email protected] with your request.